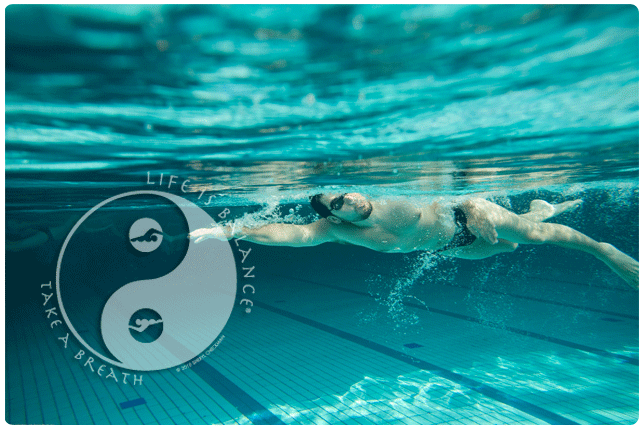 I love to swim. Ever since my dad taught me to swim when I was 5, I'm most at home in the water. When I was younger, I used to race. I was on my summer swim club's swim team and later, in camp I  was known for my speed. Other kids excelled at softball or archery. I won races. I no longer swim to compete however. I swim for exercise and to relax. There is nothing like a long swim to stretch out my muscles after a long day. What is nice about swimming, is that you use all your muscle, with little or no stress or impact to your joints. My usual routine is to swim a little over a mile in the pool. In the pool at my gym, Asphalt Green, this is about 72 laps (or lengths of the 25 yard lanes).  This takes me between 40-50 minutes, depending on how I am feeling.
If you'd like to calculate how many laps you need to swim a mile, here is how I did it:
1 mile = 1,760 yards
pool length = 25 yards (pool lengths vary so be sure to ask how long yours is)
1760/25= 70.4 lengths
I swim back and forth repeating the lap number in my head so I can keep track, boring, right? Not since I discovered the waterproof headphones and ipod case that attaches to my goggle strap. I have lots of songs programmed into my ipod shuffle, which makes my swim ever so much more enjoyable! This is the same system that Olympic champions, Natalie Coughlin and Michael Phelps helped to design and both use for their workouts.
Want to know what I listen to while I swim? Here's a sampling of one of my playlists:

Get Your Own Free Hypster.com Playlist.
The symbol on the image above is the Life is Balance® swim design. I am gearing up to having that design available on t-shirts in the next couple of months. Sign up for our newsletter and like us on Facebook for access to our sales, Fan-only coupons and be the first to know when new styles are available!