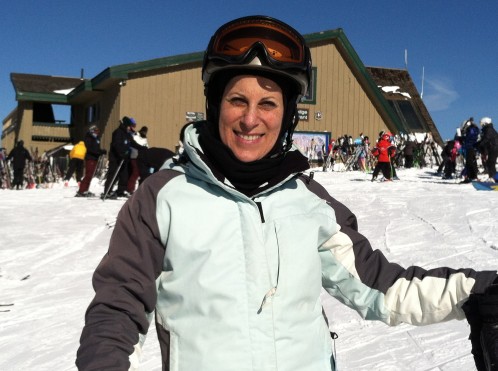 As a skier, hearing that a huge snowstorm is coming is usually a really good thing — unless of course it is scheduled to arrive right when you would be traveling to get to the slopes. This is precisely what happened this past weekend. I had been looking forward to a weekend of skiing at Mount Snow, Vermont for weeks. My plans were set. I was to drive up on Friday with some friends of mine. Then Nemo hit. On Friday morning it was still only raining in New York City so we attempted to try to make it up. We only got as far as Yonkers when the rain changed over to snow and the roads started to get bad. Not wanting to take a chance of getting stuck for hours or worse, my friends decided to turn around and go home. Maybe we would try again on Saturday. Disappointed as I was, it was the safe and responsible decision to make.
The next morning, my friends, having just gotten back from a week of skiing in Montana, decided to bag the entire weekend and stay in the city. Resigned to the fact that this wasn't to be I headed off to a yoga class. But, after yoga, another friend called to say they were going to make the drive and did I want in? Drive 4 hours to Vermont for one day of skiing? You bettcha! We bypassed the still snow-covered Connecticut roads and opted to drive up via the NYS Thruway and had clear sailing all the way – a good omen for the next day to come!
We awoke on Sunday to beautiful blue sunny skies, lots of snow and comfortable temperatures — a perfect day to ski! My friend's condo is right on the mountain so with a short walk across the road, I put on my skis and headed to the lift! It was one of those days that every skier hopes for – sunny, warm, not overly crowed – just great company and quad burning turns. After skiing till I just couldn't make one more turn, we skied back to the condo and packed up to leave. A short trip, but oh so sweet!