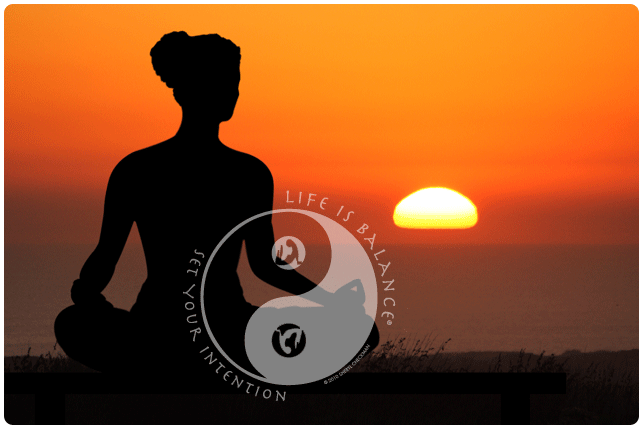 When was the last time that you could shut away all the problems and stress from your daily life for an hour or so, and spend some quality time with just yourself? I usually do this at least twice a week during my yoga class. I've been feeling under the weather for the past week and a half with a late winter cold and have not been able to get to my yoga class. I am definitely feeling off balance. There is something about yoga that feeds both my mind and body. Without it, I feel under-nourished.
I read an interesting article by Robert Steven Williams today about balance and yoga that I think is worth reading. If our physical bodies are not in balance how can we expect the rest of our being to be, and vice versa.
I started taking yoga classes at the gym a couple of years ago. I can coax my body into many poses that I never would have thought possible, and there are even more that I still can't. The one thing that I have learned through my yoga practice is patience. My body will tell me when it is ready for a new pose and how far I can push it. Listen to your body, Surya my yoga teacher tells me. It's ok if I can't do what the person next to me is doing. The fact that I am present and in the moment is all that counts. While I still cannot do a handstand or a headstand (more from fear I think than anything else), I almost did a side crow during my last class! The sense of accomplishment that I feel when I am able to achieve a pose that I have been working on is great but the feeling of peace and balance that I feel after each yoga class is the real payoff.
If you are new to yoga, don't be afraid to take your first class. There are different styles of yoga classes for students of all levels. Most instructors will give variations on poses depending on a student's skill level. Try out a few to decide which style is for you. I practice more of a Vinyasa, or flow-style. Some of the other yoga styles are Iyengar, Ananda, Anusara, Ashtanga, Bikram, Integral, Kali Ray TriYoga, Kripalu, Kundalini, Sivananda, Svaroopa Yoga and Viniyoga. There are some good descriptions of these different styles of yoga at About.com and at The Yoga Site.
I can't wait till my cold and cough is gone and I can once again get my life in balance through yoga.